'Power To The Models' – Curated by Jan Hoek

LOTTE VAN EIJK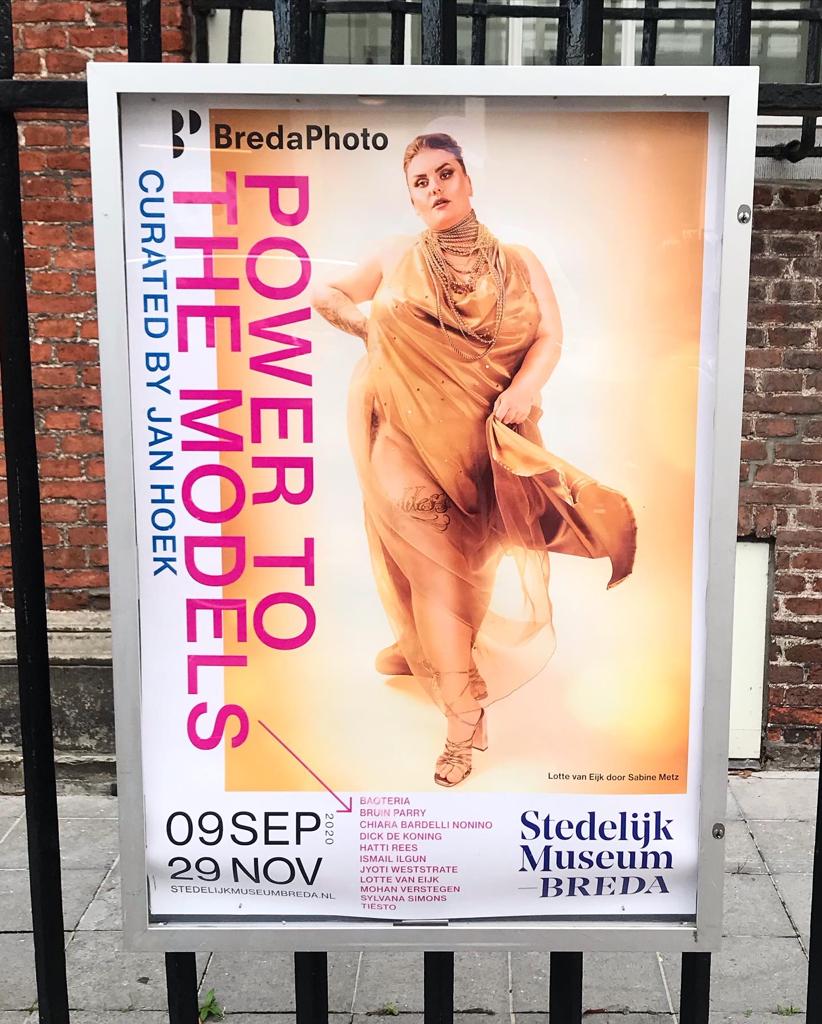 We consider it normal that a photographer, with his or her background and norms and values, determines how a model is photographed. The power in the relationship is clear: the photographer is leading, the model conforms. There is a real danger that the photo is stigmatizing or re-affirms a stereotype.
But what if you turn the tables around? What if you give the power in the relationship to the role the model?
Power to the Models is the result: eleven installations of eleven mo
dels that include Chiara Bardelli Tonino, a photo editor of the Italian Vo

gu

e, Mohan Verstegen,

a

soldier who is also a queer activist,

Sylvana Simons

, a politician and activist, and

DJ Tiësto

, a famous DJ. Other models are

Baqteria

,

Hatti Rees

,

Bruin Parry

,

Lotte van Eijk

,

Ismail Ilgun

,

Chiara Bardelli Nonino

,

Jyoti Weststrate

,

Dick de Koning

on display in the Stedelijk Museum Breda.
I created those beautiful dresses for Lotte van Eijk, inspired by Charlize Theron in the
J'adore campagne

.
Model Lotte van Eijk

Photographer Sabine Metz

Costume & styling Perrine Philomeen
Commissioned by Breda Photo.
---
All rights reserved
© Perrine Philomeen 2023